Join Our Newsletter and keep you up to date with our special Deals. We'll let you know as soon as new content is posted and other special offers. Are you ready? If Yes, Sign-up Below! When you join you"ll receive your first email right to your inbox.
Dennis Blog- A blog that can help people discover how to make their dreams come true with their dogs and themselves. Are you struggling to find the truth behind your dogs' behavior problems? If Yes, You've come to the Right Place. Southwest K-9 Academy LLC is owned and operated by Dennis Dalia. Dennis is a graduate of the Florida Canine Academy, Inc. where he studied canine behavior and worked with dog trainer Gus Nauro, in the field of behavior modification and obedience training. In addition, for ten years he has trained dogs for the Florida Canine Academy, Inc., a kennel and training facility in Florida. Dennis has also lived in St. Louis, Missouri, where he worked with Tom Rose, an international police dog competition winner and author of Training The Competitive Dog and Dogs That Love And Protect. Dennis has also trained dogs for the Dog House, Inc., a kennel and training facility also in Missouri. He has done extensive training for obedience competition, behavior modification, drug and bomb detection tracking, Schutzhund police work and personal protection. Professional Dog Trainer & Teacher "Where Dog Dreams Come True"
Call. 941-639-5111. The founder, and Trainer of Southwest K-9 Academy LLC, Professional Dog Training School.
Dogs For Sale
Adult Trained Dogs
German Shepherd Puppies
German Shepherd Imports
Training offered
Basic to Advanced Obedience
Behavior Modification
Protection Training
Boot-Camp Training
Awesome Dog Training By Dennis Dalia. Professional Dog Training School.
Here's a few words from students Testimonials
"Golden Retriever Training"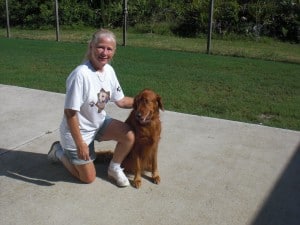 My Golden Retriever, Amber, has been going to rally trials with AKC and has 4 titles: Novice, Advanced, Excellent, and Advanced/Excellent. She is currently working on getting her second Advanced/Excellent title. We have been working with Dennis, a professional trainer, and he has really helped us get these titles. Thank you, Dennis Dalia.
"German Shepherd Training"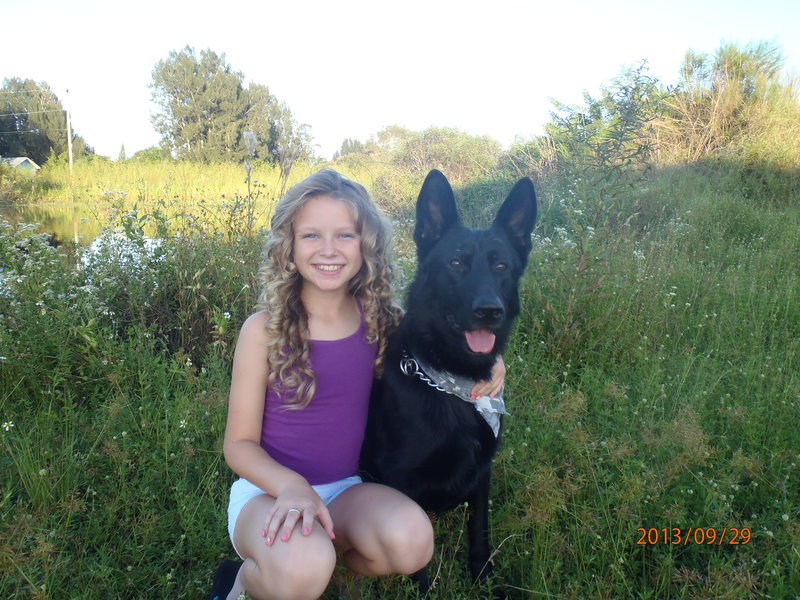 Courtney with her best friend Zeus. Courtney is nine years old and does training with her family's German Shepherd, Zeus. It is important to teach children how to keep leadership when owning K-9′s. Courtney's mom, Sandy, has done a great job teaching her kids to take part in training with their dog, Zeus. German Shepherds make great family dogs with the right training program. When Sandy started training with Dennis, she wanted to make sure that the training she was doing in class would not be undone when Zeus was not with her. She also wanted to make sure that Zeus didn't just listen when she was around. To accomplish that, she taught her family the correct commands and what to do to maintain a leadership position with the dog. This is very important, especially when the dog weighs at least 20 pounds more than the one giving the commands.
"Pitbull Training"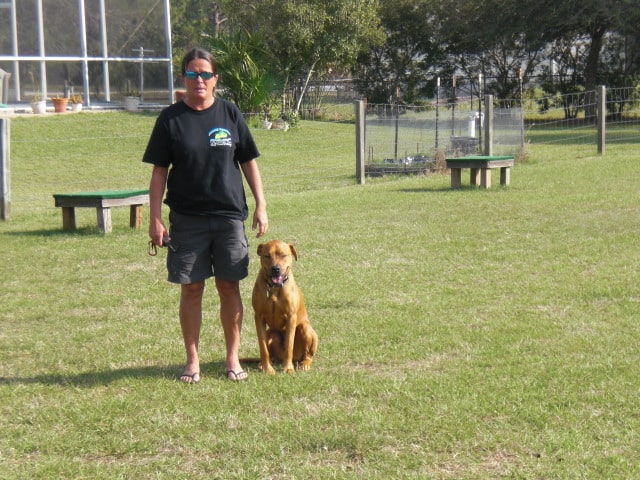 Dennis, see what you think. I contacted Dennis for obedience training when I first got my puppy from a kill shelter. I knew he would be a bigger dog and also knew I didn't have the skills to properly train him to be a well-adjusted dog. Dennis guided me to the point that my dog can go anywhere with me.
"Belgian Malinois"
Hello Dennis, Just wanted to tell you to thank you for all the great training you taught us. Our dogs are so well behaved in public places, on the leash, and off the leash. To anyone reading this, we highly recommend Dennis's services for any puppy or grown up dog. If you are looking for a good trainer that understands dogs, then hire Dennis. He will help you see things before they become problems. Sincerely Alex & Amy and Cleo(Belgian Malinois) & Scrappy(Dutch Shepherd).
"7 month old-German Shepherd Puppy"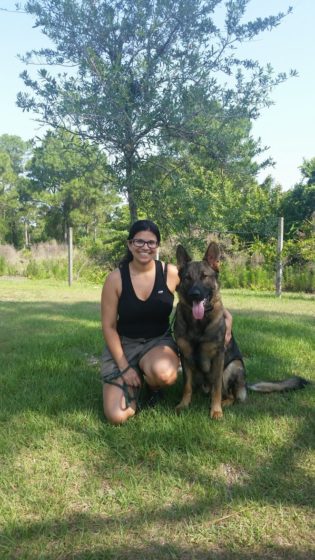 Without Dennis, I don't know what kind of furry parents we would be, because like he says he isn't training your dog, he is training you. Your dog already knows what to do, knows what buttons, and limits to push, it's your jobestb to know how to react, how to take charge, how to be alpha, and to become the owner that you can to provide the best, healthiest, fulfilled, happy, long life for your pet. Because they will love you unconditionally without question every second of every day.
From The Blog.