Welcome To Professional Dog Training, and Beyond!

All About Dennis,
How to raise and train your dog for everyday lifestyle.
Hello, what's going on? I'm Dennis Dalia, The founder, and Trainer of Southwest K-9 Academy, Professional Dog Training School.
Have you ever asked yourself.. The following questions:
1.Why You're Not Getting The Results You Need" When Training Your Dog?
2. How can you build a better relationship with your dog?
3..Does your Dog Listen to you the way you want them to? ( IF NOT) Then Today Is Your Lucky Day!  Would you Love it if you caught take your dog everywhere you go?
Sign-Up Below!
Read what Clients Say!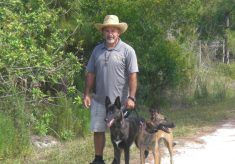 Hello, Dennis, Just wanted to tell you to thank you for all the great training you taught us. Our dogs are so well behaved in public places, on the leash, and off the leash. To anyone reading this, we highly recommend Dennis's services for any puppy or grown up dog. If you are looking for a good trainer that understands dogs, then hire Dennis. He will help you see things before they become problems. Sincerely Alex & Amy and Cleo(Belgian Malinois) & Scrappy(Dutch Shepherd).
Who Is Dennis Dalia?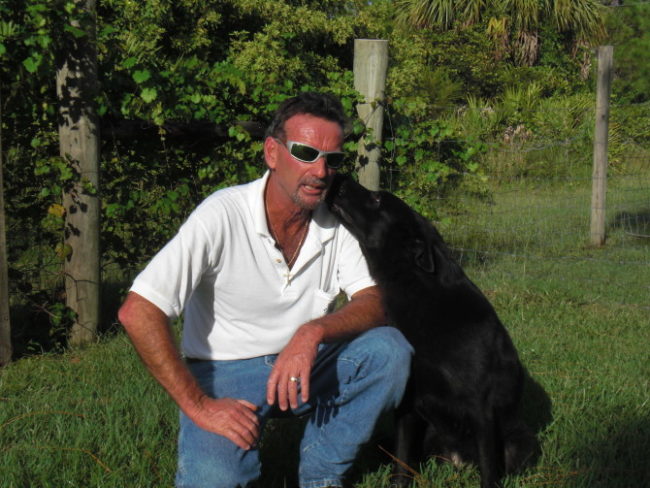 My name is Dennis Dalia, and I'm a full-time dog trainer. I have over 25 years of experience with training dogs and dog owners. I became a full-time trainer and instructor only after many years of study and apprenticeship with world-renowned experts. I currently own and operate a professional dog training school, where I continue to spend countless hours training and studying canine behavior and our interaction with them. I work with all breeds of dogs.
Dennis has also lived in St. Louis, Missouri, where he worked with Tom Rose, an international police dog competition winner and author of Training The Competitive Dog and Dogs That Love And Protect. Dennis has also trained dogs for the Dog House, Inc., a kennel, and training facility also in Missouri. He has done extensive training for obedience competition, behavior modification, drug and bomb detection tracking, Schutzhund police work and personal protection. Dennis is also been known for one of the best with E-collar training for dog's, and dog owners.
If you are looking to become a professional dog trainer or just trying to solve your own dog's behavior problems, then I would recommend keeping up-to-date with my site. Here is where you will find up-to-date tips, advice, information, and videos on dog training and dog behavior.
Also, By keep up-to-date with me, you will find dog training methods that work well today and for many years to come. No Fluff" I'm Real Deal!!
Best success,
Dennis Dalia